X-Win32
連接Linux/Unix X視窗軟體
A Focused X-Server
軟體代號:3971
瀏覽次數:18556
Features
Best In Class Display
Convenience
| Feature | More Information |
| --- | --- |
| Desktop Shortcuts | With a single click, create a desktop shortcut for your remote X sessions. |
| Text/Graphics Copy/Paste | Besides text, X-Win32 has a built-in screen capture tool for graphics. |
| Session Folders | Sort your sessions by host, project, or any other way and save them into named session folders. |
| Session Wizard | Setting up sessions is easy wth the session wizard. |
| Session Autostart | You can store sessions in the "AutoStart" folder. Whenever X-Win32 is launched, these sessions start automatically. |
| Flash Drive Mode | X-Win32 can be installed on standard USB/flash drives. |
| Multiple Monitor Support | Display your remote desktop over multiple monitors or display different remote and local desktops on different monitors. |
| 29 Languages | X-Win32 offers localization for 29 languages. |
Security
Compliance
| Feature | More Information |
| --- | --- |
| Terminal Server Support | Install X-Win32 on Windows and Citrix terminal servers. |
| IPV6 | Compatible for all session types. |
| Section 508 compliant | Learn More. |
| 64-Bit Compatible | X-Win32 is a 32-bit program that works on 64-bit Windows machines. |
| Windows XP to Windows 10 | X-Win32 supports Windows XP through Windows 10. |
| Multiple License Options | We offer concurrent and node-locked license options. |
| Fail-Over License | You can set up a fail-over license server. |
Configuration
| Feature | More Information |
| --- | --- |
| Simple User Interface | X-Config offers many conveniences not found in any other PC X server. |
| Universal Keyboard Selection | Automatically configures to the right keyboard for any language. |
| Legacy Mode | A config setting that work for older Unix applications. |
| XML Based Session Settings | X-Win32 sessions are stored in XML files that can easily be edited. |
| Direct 2D Support | |
| Multiple Connection Options | XDMCP, rsh, rexec, SSH, telnet, rlogin |
| Xinerama Support | Useful for building wall-size displays. |
| Composite Extension Support | Transparent displays |
| PsuedoColor Support | For legacy Unix applications. |
| Render Extension | Improves the display quality of Linux applications. |
| Sound Support | Sound is supported in XDMCP mode. |
| Load Balancing | XDMCP mode provides information on the load on each server on the network. |
Overview
For 25 Years, X-Win32 has been a leading PC X server. Today it remains the top selling solution for connecting to Legacy Unix applications and servers over a corporate LAN.
re Perfect Rendering
X-Win32 has been widely used in sectors where responsiveness and razor-sharp image display are critical, such as IC Design.
Fastest OpenGL Rendering
By using the local graphics processor to accelerate OpenGL graphics, X-Win32 outperforms even the local console in rendering complex 3D graphics
X-Win32 on the Go
X-Win32 was the first PC X server able to be installed on a USB drive, enabling users to gain access to their Linux and Unix servers from any Windows PC.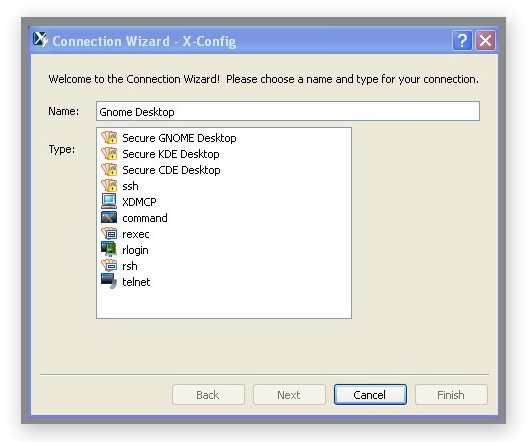 ---
Academia Sinica Institute of Biomedical Sciences
O2 Micro International LTD TAE Dept
National Chung Hsing University Department of Soil and Environmental Sciences
National Cheng Kung University Department of Electrical Engineering
National Taiwan University Department of Physics
National Taiwan University Department of Electrical Engineering
National Taiwan Ocean University Department of Systems Engineering and Naval Architecture
TaTung University Department of Information Management
AME, Inc. Information Technology Dep.
Industrial Technology Research Institute
10421
FORMOSA ADVANCED TECHNOLOGIES CO., LTD Information Management Center
Wintram Technology Inc. General Administration
St. John's University Department of Electronic Engineering
Chang Gung University Department of Electronic Engineering